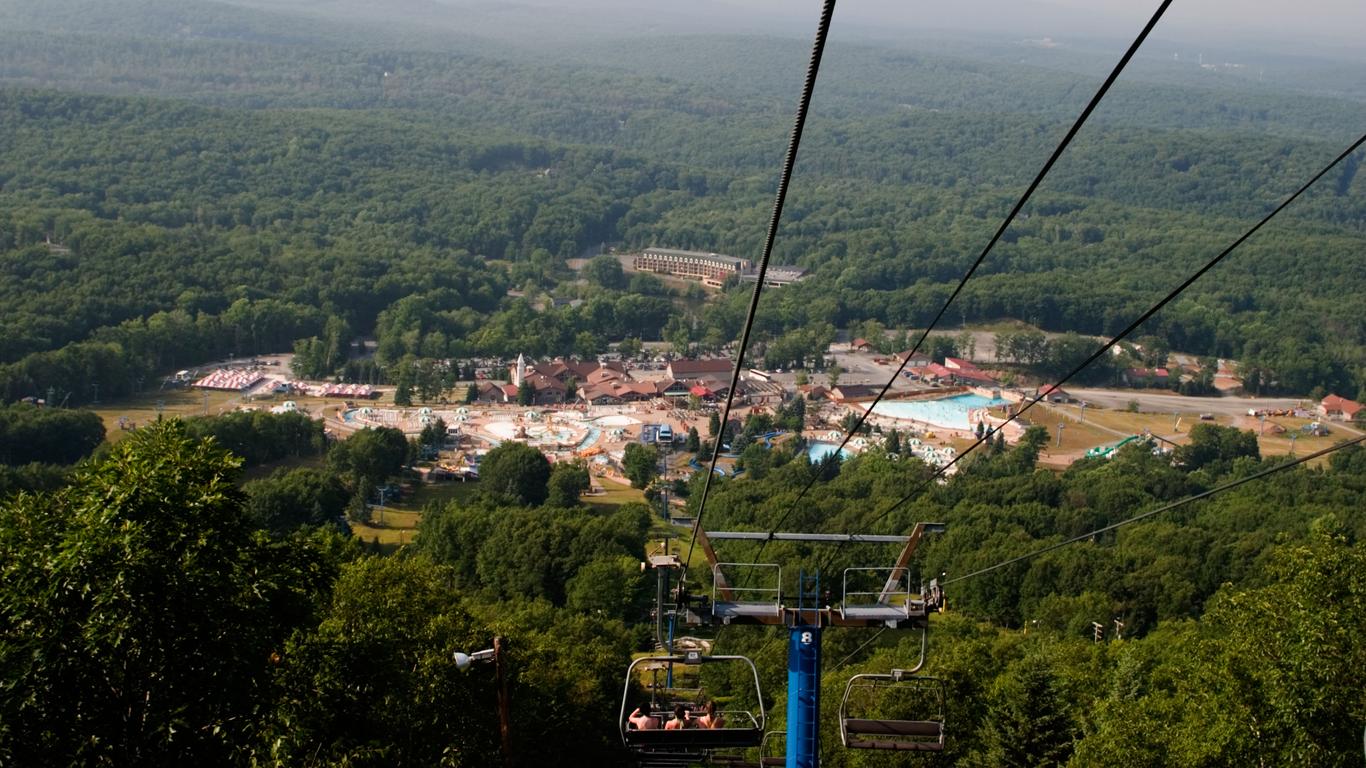 Latest The Poconos Hotel Deals
For a fun-packed outdoor adventure, consider checking in at Delaware Water Gap National Recreation Area. This vast restricted park allows outdoor enthusiasts to experience long scenic hiking tracks, including the iconic Appalachian Trail.  Also, the park features picturesque roads accompanying the hiking choices, and the Delaware River offers several thrilling outdoor activities, such as kayaking, fishing, cycling, fishing, and swimming. Clarion Inn & Suites Stroudsburg – Poconos is a great fit, only a stone's throw away from the recreation area.
If you are a wildlife lover, consider staying around the Claws 'N' Paws Wild Animal Park. This park, located in the Pocono Mountains, boasts various animal species, including exotic species like lions and alligators, ideal for an up-close encounter with the animals. The petting section of the park allows you the chance to feed some friendly animals, such as parrots, giraffes, and deer. Consider booking a spot at Comfort Inn Pocono Lakes Region, only a few moments from the park.
If you want to explore the Poconos' cuisines, consider staying at Stroudsburg. This neighborhood boasts a diverse culinary scene featuring cuisines from various parts of the world. Exploring the different dining options in downtown Stroudsburg guarantees something new to dig into. These options range from chic, high-end restaurants to more informal café services, bars, and ethnic eateries, serving authentic Thai, French, and Italian flavors. Staying at Hampton Inn Stroudsburg-Poconos offers you convenient access to most dining options in Stroudsburg, only a walking distance away.