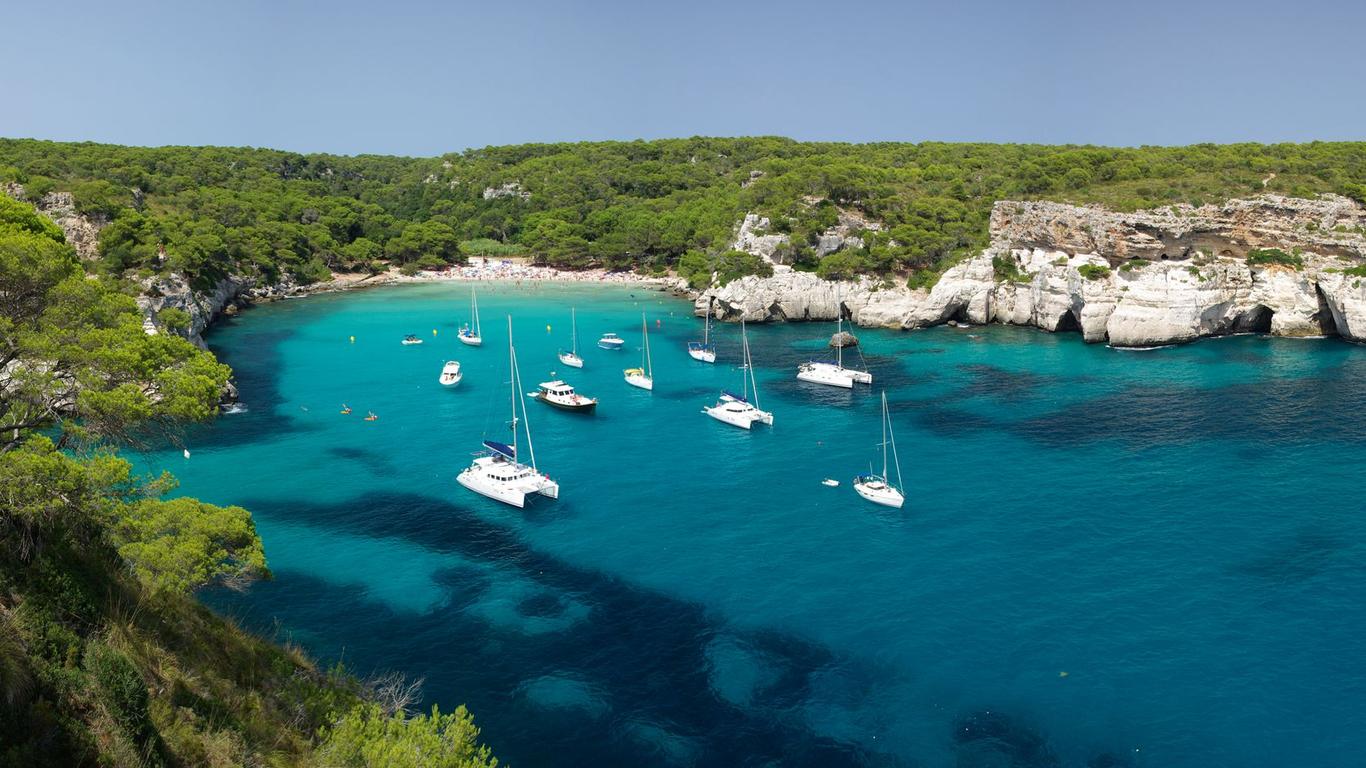 Latest Menorca Hotel Deals
Menorca is a very popular tourist destination with those from the UK and European countries, especially during the school holidays. Therefore, you should try to avoid booking a hotel during this time, as it will be busier and travel to and around the island will be more chaotic. As the climate is relatively warm throughout the year, you should try to book your hotel when the kids are back at school.
If you are travelling with children, then you will want to book a hotel near a family-friendly beach. In general, the beaches on the south of the island are far more family-orientated than those in the north, which are more rocky and wild. You could stay at a hotel such as Globales Lord Nelson, which is only about a 14min walk from Platja d'Atalis.
If you are travelling to Menorca around New Year's, you should be aware that the 6th of January is Three Kings Day, which is a very popular holiday across Spain. It is likely that hotels will be more expensive and in high demand during this period, so it is advised to book as far in advance as possible.
Menorca is a great place for couples to visit, with many of the hotels on the island offering spa facilities. If you want to enjoy a spa at your hotel, it's best to look for accommodation close to the capital, Mahon, or along the south coast. For example, Insotel Punta Prima Resort and Spa provides a spa, sauna, steam room and a wellness centre, for you and your partner to enjoy.