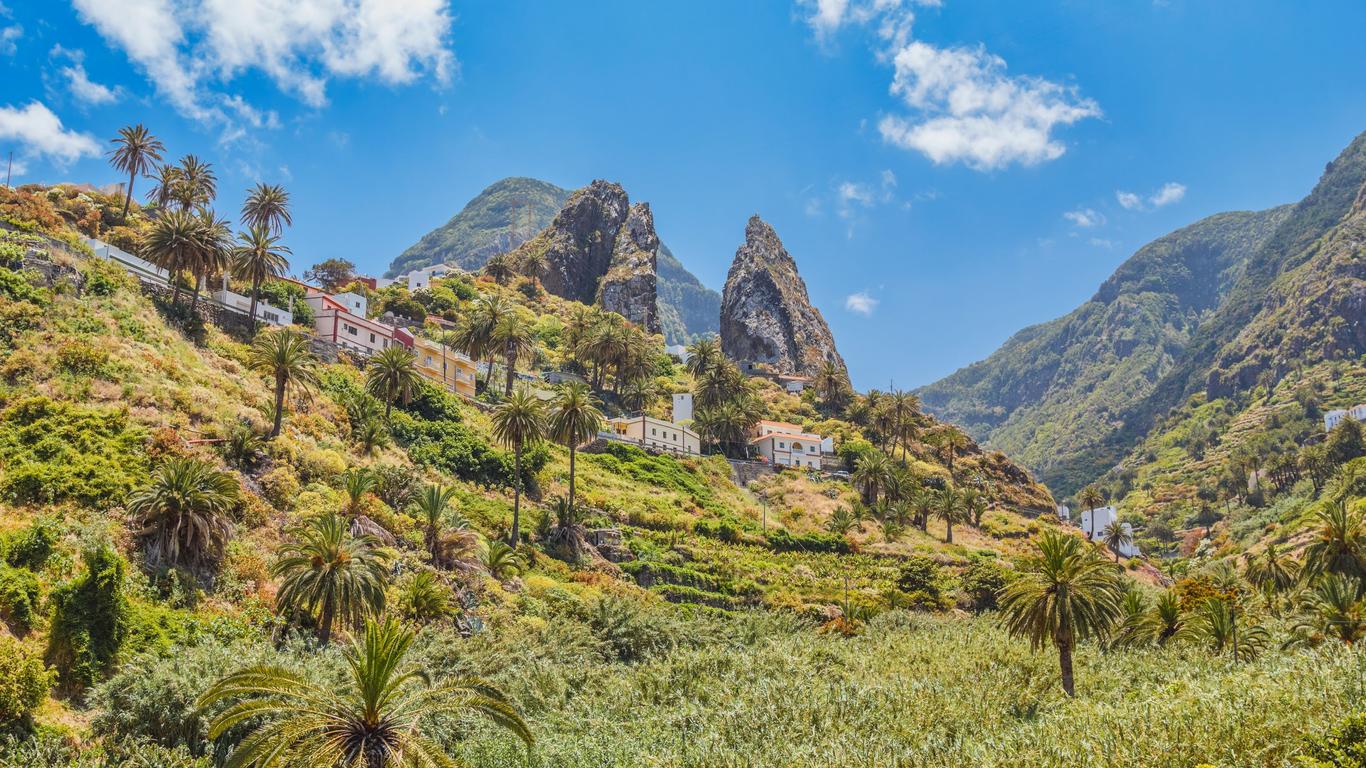 Latest La Gomera Hotel Deals
If you plan to visit La Gomera in spring, be aware that the island becomes very busy during the annual Holy Week festival. These festivities take place one week before Easter, and many Spanish residents travel to La Gomera during the celebrations. If you want to visit La Gomera at this time, it is advisable to book a hotel well in advance as demand for accommodation is usually high.
Looking for hotels in La Gomera with spectacular views? Try booking rural hotels located close to the Garajonay National Park. Inland hotel options, such as the Hotel Rural Imada or the Casa Rurales Los Manantiales 1, are situated just a 5-10min drive from the park's entrance and offer stunning views of Garajonay's terraced hills.
If you're planning a couple's getaway, you can look for La Gomera hotels that cater to adults only. For instance, the Casa Rural Adoracion Chipude, Adult's Only, offers a cosy, rustic setting that's ideal for a romantic mini-break. Perfect if you're looking for a unique destination to mark an anniversary. You can book a hotel that fits your necessities through KAYAK.
If you want to enjoy island nightlife and a bustling atmosphere, check out La Gomera hotels in San Sebastian. It is the main town on La Gomera and a popular destination with tourists from other nearby islands. San Sebastian hotels, such as La Colombina, are located within walking distance of numerous bars and restaurants and offer easy access to the town's shopping district and cultural attractions.