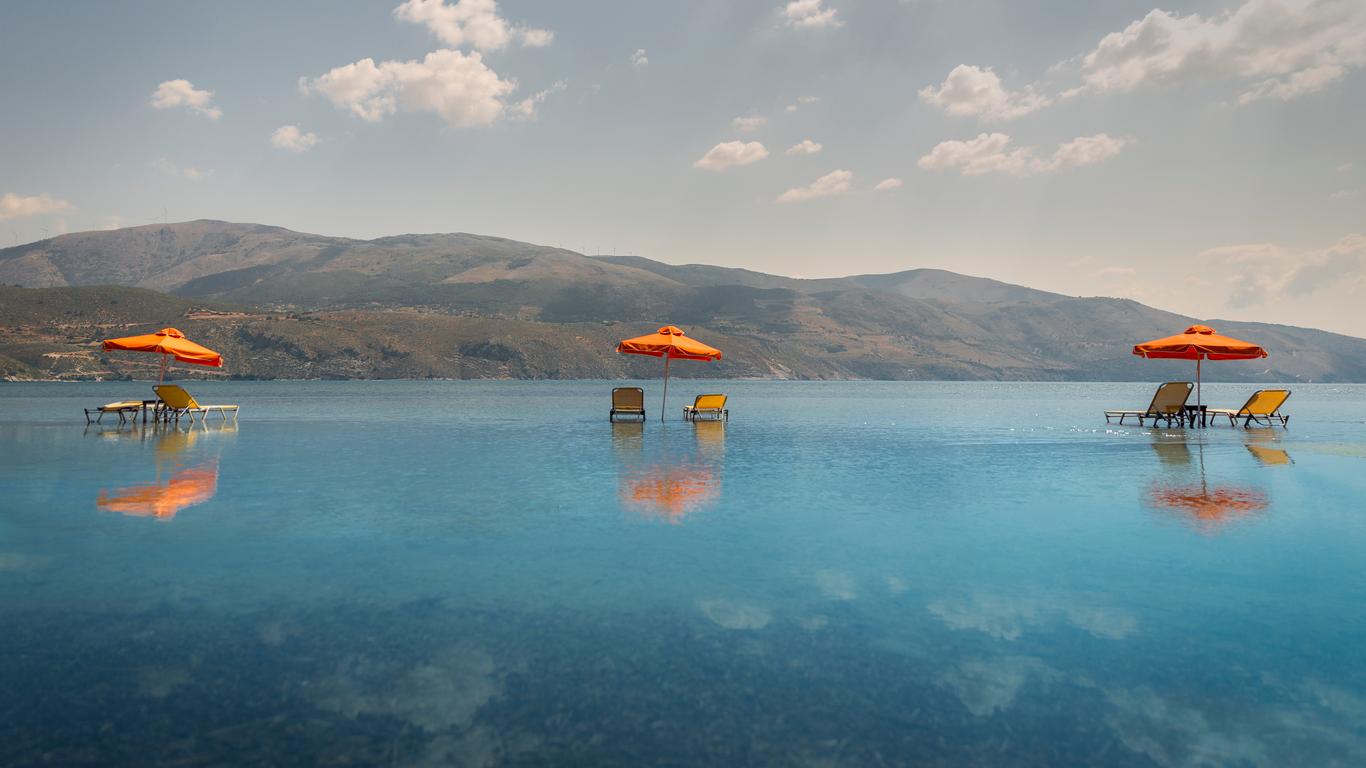 Latest Kefalonia Hotel Deals
If you are looking for accommodation on the Greek island of Kefalonia, you will find the majority of hotels, apartments and resorts are based within a short distance of the coastlines, for tourism convenience. The south of the island is the more popular tourist location and boasts some of the best Kefalonian getaways. Consider Avithos Resort, F Zeen Boutique Hotel or Asteris Hotel for stretches of beaches with clear blue seas.
When on holiday with a larger group, you may want to consider the lock-up-and-go lifestyle that self-catering apartments offer. Kefalonia has many apartments or guest houses that can offer you independence when on holiday. Argostoli Marina Suites, Katarina Apartments and Sisiotisa Apartments are suitable choices for being central enough to all the action and still retaining autonomy.
Wellness and spa resorts are a very popular choice when taking a holiday, and Kefalonia has some great hotels with spas to pick from. Apostolata Island Resort & Spa on Spithi Beach is a 5-star, luxurious sanctuary of relaxation, and Avithos Resort is another good seafront spa choice, overlooking Avithos Beach.
If you are planning on going to Kefalonia with your family, you would want to ensure your hotel or resort is family friendly and offers rooms and activities for children. Diana Studios is particularly suited to small families, with co-sleeping beds available for toddlers and being easy to navigate with strollers. Asteris Hotel is another great choice, with a swimming pool, smaller beds on demand and an adjustable menu for kids' tastes.