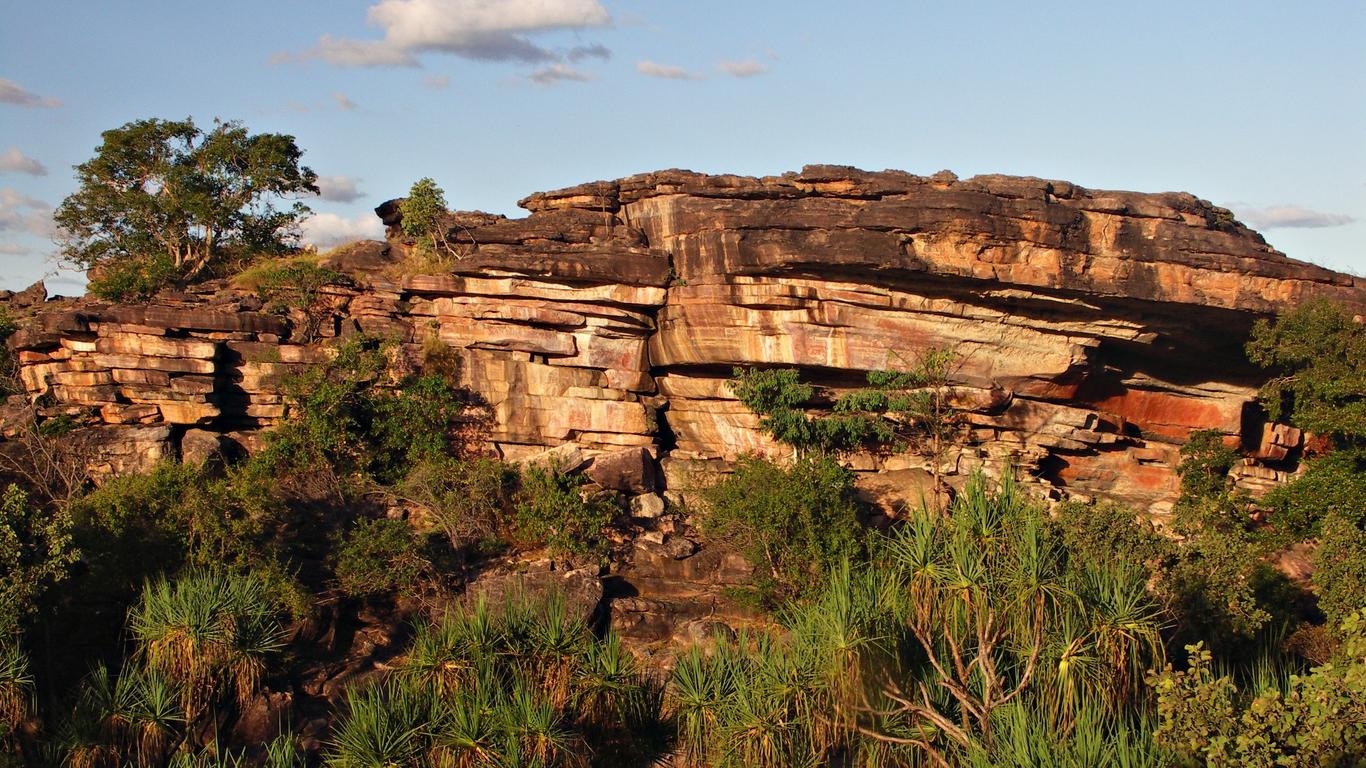 Golfers will be delighted to know that your visit to Kakadu National Park can include a round or three of golf at Jabiru Golf Course. If you'd like to stay as close as possible to the golf course, consider booking your accommodation at a Jabiru hotel, like Mercure Kakadu Crocodile Hotel.
Travellers heading to Kakadu National Park on a budget may wish to consider booking a cabin at a campsite like Aurora Kakadu Lodge. Here, you can enjoy a self-contained cabin in the natural landscape. You'll also have a pool and easy access to the national park and Bowali Visitors Centre.
If you're looking for a rustic experience during your stay in Kakadu National Park, consider booking a bungalow at Lakeview Park. Your private bungalow will be ensconced in nature, allowing you to fully appreciate the quiet and solitude of the bush.
Travellers who like to bring their dog with them on their adventures should know that it is prohibited to bring pets into Kakadu National Park. For this reason, you probably won't find any hotels in the region that are open to accepting pets. You will find pet hotels in Darwin, where you can leave your furry friend while you venture out to Kakadu National Park.